AUSTIN DOLL COLLECTORS SOCIETY
The Austin Doll Collectors Society is a
n
organization of antique, vintage, and modern doll collectors, dealers, and artisans. We meet on the first Monday of each month and our meetings are fun and educational. We begin with refreshments and socializing, and, following our brief business meeting, there is a special doll-related program and "show and tell."
The Austin Doll Collectors Society is a
nonprofit organization and is a member of the United Federation of Doll Clubs.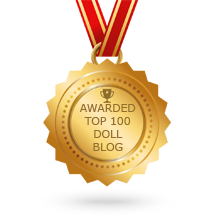 Tuesday, July 4, 2017
Updates to Our Doll Show Page, Including Contracts!
Check our updated
page
regarding our October 14, 2017, doll show, including links to downloadable dealer contracts and letters!